We began over 35 years ago, in 1985, as wholesale growers with one greenhouse, selling cyclamen, azaleas and cut flowers to area florists. The business has since blossomed into a retail and wholesale business with customers as far apart as the Upper Peninsula and Southern Wisconsin.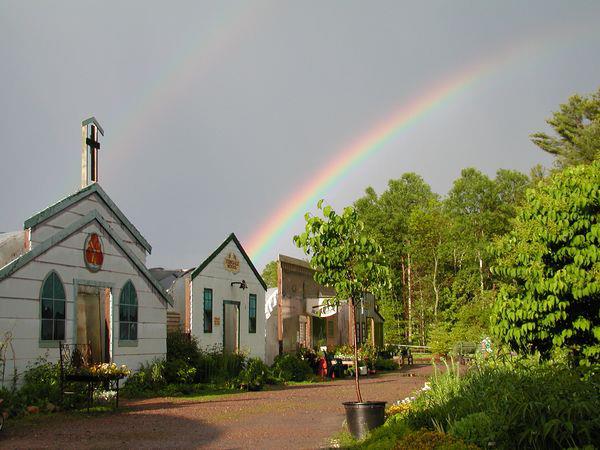 Our interest in helping others achieve beauty in their world has been the guide to our success. It has taken hard work and a dedicated staff to help us expand to where we are today with over thirty greenhouses filled to the brim each spring.
We are primarily plant growers, the vast majority of which we grow ourselves. Our major emphasis is with the outdoor plant business in all of its aspects:
Annuals
Vegetables
Hanging Baskets and Planters
Perennials
Trees and Shrubs
Northern Wisconsin Native Perennials for Both Gardens and Restoration Efforts
Fall Mums, Kale & Pumpkins
We are active in plant evaluation for northern gardens and in breeding plants for the Northwoods and the world. We also have display gardens that our customers can enjoy and learn from.
We are recognized leaders in the area of producing native regional plants, and in their uses; and we offer consultation services in the designing and installation of lakeshore restorations in particular. We are sincere promoters of sustainable landscape practices. Because of our experience and expertise, we offer consultation services in these areas.
Hanson's Garden Village offers more than just plant material. We stock, besides the gardening basics, many interesting, unusual, and "artsy" garden items. You can also find landscaping necessities like bulk and bagged mulches, composts, and topsoil, lawn edging and weed barrier, erosion blankets, grass and wildflower seed, and much more. We are the Northwood's source for Envirolok bags, the environmental alternative to retaining walls.
We host many do-it-yourself planting classes from beginners to green thumbs in the spring. Check our events page for upcoming classes and events and join in on the fun!
Our Herb Fest is our big spring event every year and is hosted on the third Saturday in June every year. We have community members and HGV crew members give talks and demonstrations related to herbs. This is a fun, free event that is always rain or shine!

In Autumn, we are busy helping folks with their fall decorating needs: all the plants (mums, kale, grasses, etc.), plus pumpkins, straw bales and corn stalks are available in our Hanson's Pumpkin Patch. We also have a corn maze, tractor rides and have other fun activities for children and their families.

In mid-October/November we close down to take a break and start planning and prepping for next spring, although we are always around for any customer's needs and are easily reachable by phone or email. By January we start producing and cultivating all of the beautiful flowers we sell in the spring.
Our hours change with the seasons, so please check below for information on when we are open to the public. You can also follow us on Facebook and Instagram!
WE HOPE THAT WE CAN BE OF SERVICE TO YOU!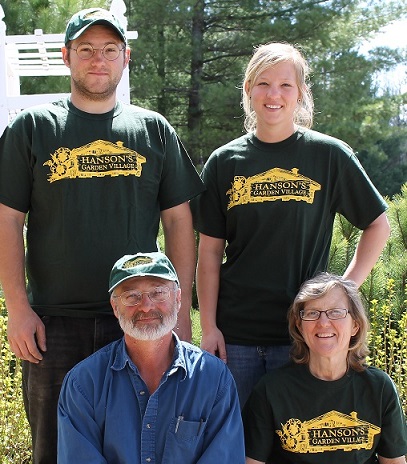 -Brent, Sue, Beth & Eric Hanson and HGV Crew