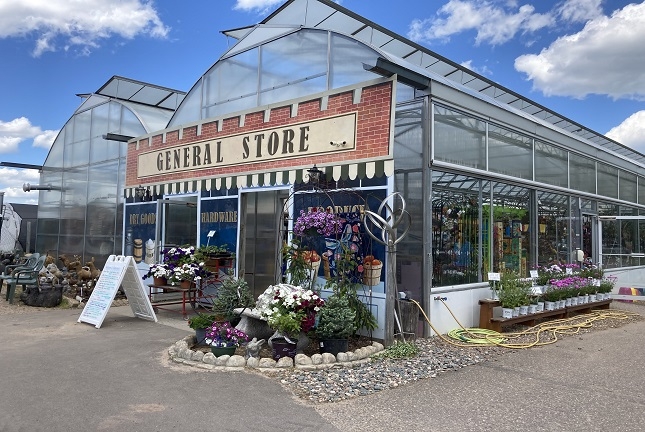 THE AREA'S LARGEST RETAIL GARDEN CENTER!
We are a family owned and operated greenhouse and nursery. We grow annual bedding plants, vegetable starts and herbs, hanging baskets, ornamental perennials and trees and shrubs in our village themed greenhouses. We also have a specialized focus on regional native plants. We carry seeds, soils, mulches and other gardening products as well as unique decorative garden items. We offer many events and classes throughout the year. Stop out and see us soon!
CLOSED FOR THE SEASON!
If you need assistance in the off season, please leave a voicemail at 715-365-2929, email us at info@hansonsgardenvillage.com or message us on Facebook, Instagram or Google.
We are able to schedule shopping appointments if you need to purchase any products, beef or gift certificates during the winter months.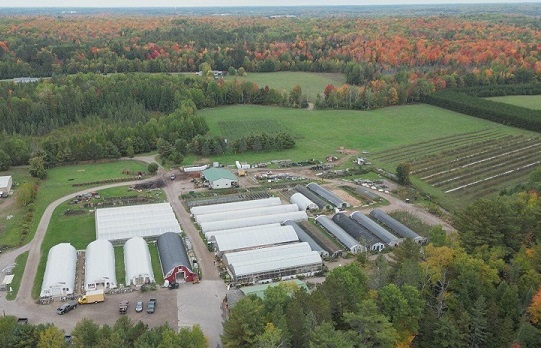 ---
SCOTTISH HIGHLAND GRASSFED BEEF PRICES
Hansonís has a new stock of highland grass fed beef available!
Beef prices and cuts:
Ground Beef $5.99/lb
Sirloin/Sirloin Tips $11.99/lb
Ribeye/NY Strip/T-bone/Porterhouse $14.99/lb
Tenderloin (not whole) $19.99/lb
Roast (Arm/Chuck/Rump/Round) $8.99/lb
Heart/Liver/Tongue $3.99/lb
While we are closed for the season, we are available most days to sell beef and other items from our office shop. Please reach out via phone (715-365-2929) or social media messaging to confirm a meeting time for purchasing.
We are typically available weekdays between 9am-4pm.
Also available in our office shop: flags, bird feeders, gloves and tools, some art poles, wind chimes and of course gift certificates.
---
We sell gift certificates all year long! Either call our office at 715-365-2929 or purchase online 24/7. Gift certificates can be mailed right to you or the recipient. The perfect gift for the gardener in your life.