THE AREA'S LARGEST RETAIL GARDEN CENTER!
Over 30 greenhouses of annual bedding plants, perennials, trees, shrubs and native plants along with hardgoods and decorative garden items.
GROWN HERE NOT FLOWN HERE!
---
Check Out Our Spring Newsletter!
---
Looking to have plants held for 2021?
Check out our Early Season Preordering Policies HERE
Seed Potatoes, Onions and Garlic Sets Now Available!
Onions - Pre-weighed in 1 lb. bags
Yellow Onion - $2.99/pound
Red Onion - $2.99/pound
White Onion - $2.99/pound
Candy Sweet Onion - $2.99/half pound

Garlic California White Softneck - $2.99/half pound

Potatoes - Pre-weighed in 5 lb. bags
Locally sourced from our Antigo growers

Norland (Early Red) - $0.79/pound
Superior (Early White Baker) - $0.79/pound
Norkotah (Early to Mid Russet/Baker) - $0.79/pound
Gold Rush (Mid Russet/Baker) - $0.79/pound
Yukon Gold (Mid Yellow) - $0.79/pound
Kennebec (Mid to Late White) - $0.79/pound
Red Pontiac (Late Red) - $0.79/pound

Specialty Potatoes:
Adirondack Blue (Mid to Late) - $1.39/pound
Adirondack Red (Mid Red) - $1.39/pound
Austrian Crescent (Mid Fingerling) - $3.95/pound
---
2021 Bare Root List & Preordering Now Available!
Call Our Office at 715-365-2929 To Order
---
Join In A Spring Planting Class!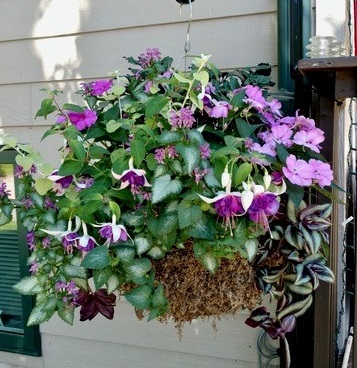 ---
EARLY BIRD PERENNIAL SALE
April 17th-30th, 2021
20% Off Hanson's Grown Perennial Plants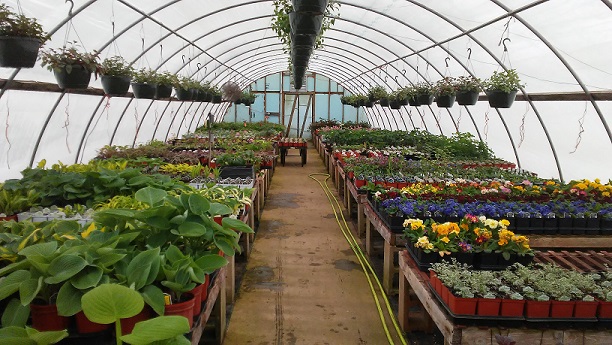 MORE INFO HERE!
---
AN IMPORTANT NOTIFICATION TO OUR CUSTOMERS

Effective for the 2021 season:
HGV will be reducing or eliminating landscape installation services. We will be utilizing our resources to continue our core business of plant production for our retail and wholesale customers. We have certainly enjoyed the opportunity of installing our plants on many projects over the past years. This is especially true of utilizing native plants and being involved in the critical area of lakeshore restoration work. Because of our experience and the importance of good guidance, we plan to make consultation services available going forward. We will also continue to sell plant material (especially native plants), regionally sourced wood mulches, organic-certified composts and other products needed for restoration work. We will remain a regional sub-distributor for EnviroLok vegetated stabilization systems as well as a continued resource for installers and landowners.
---
We sell gift certificates all year long! Either call our office at 715-365-2929 or purchase online 24/7. Gift certificates can be mailed right to you or the recipient. The perfect gift for the gardener in your life.